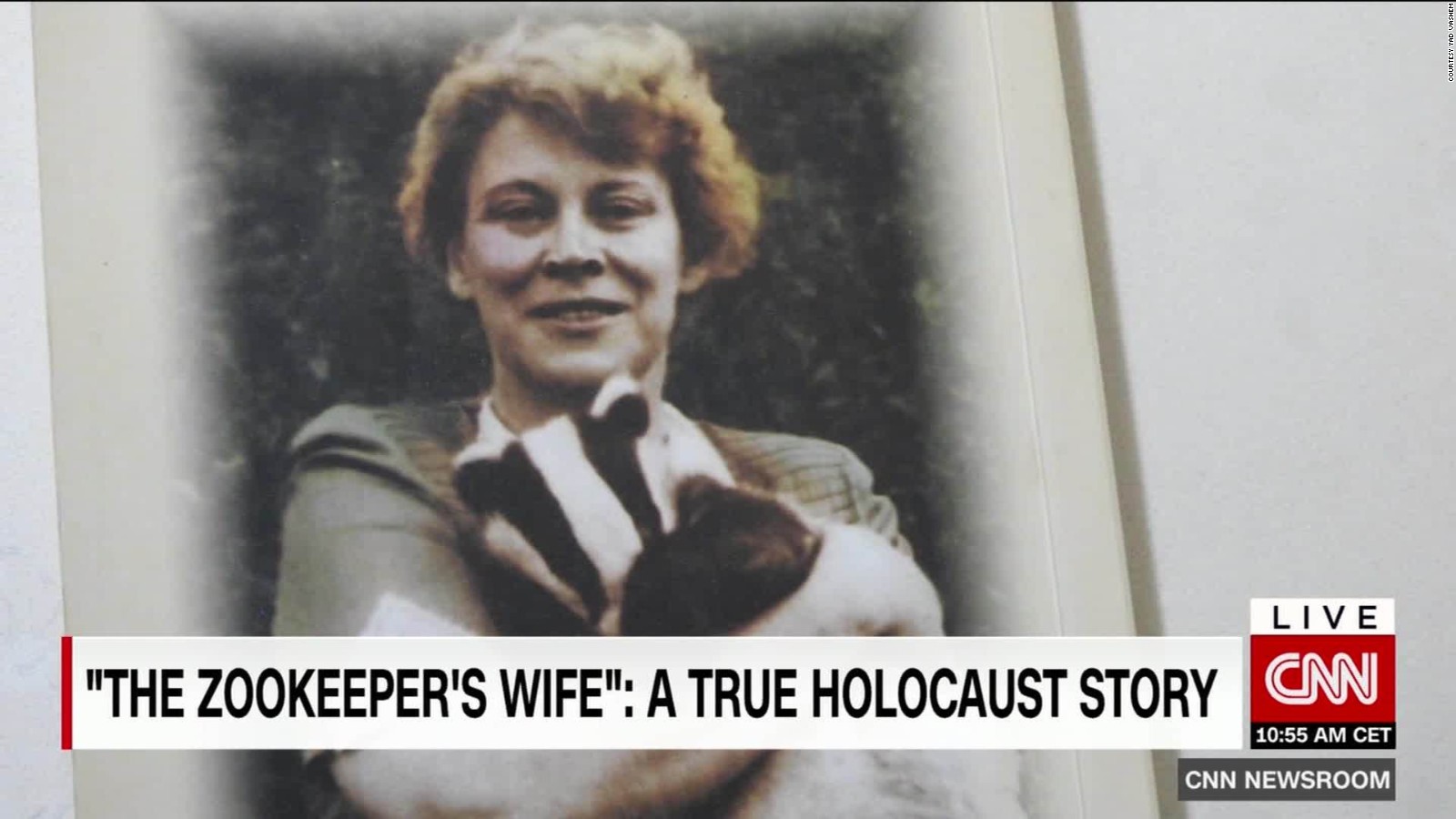 "People always want to run when they don't know what's coming. It's their first instinct, always to run"- Antonina Zabinska. Life was simple for Antonina, Jan, and their son, they owned a zoo, lived in a nice place, life was good. That was until German Soldiers bombed Warsaw. Antonina and Jan lost a lot that day, their zoo, their animals, and most importantly their peace. 1939, Warsaw, owners of the Warsaw Zoo, Antonina and Jan Zabinski stand up against Nazism after German Soldiers invade Poland.
Antonina and Jan never had second thoughts about helping Jews. In fact, some of the people living down in the zoo were their friends. At night when no one was around, Antonina would play her piano signaling that they could come out of hiding. During the day, it meant they needed to hide because someone was there. Antonina had always stayed at home to keep a watch out for the Germans, who were there frequently. Antonina takes on the same rule as before, expect this time it is people instead of animals. She feeds them, shelters them, makes sure they are safe. Meanwhile her husband Jan sneaks Jews out of the ghettos by distracting the guards. Towards the end of the war Jan has to go out and fight against the Nazis as part of the Polish resistance. During this time he is shot and captured by the Germans. When this news gets back to Antonina she is desperate to find out if what she heard is true. She is determined to seduce Lutz into telling her what happened to her husband at war. But her plan fails when Lutz finds out that she is hiding jews in the zoo. Antonina goes back to the zoo and only gets the Jews out seconds before Lutz gets there. After finding nothing in the zoo, Lutz put a gun to Antonina's son head, threatening to kill him. But Lutz doesn't shot the son because he loves Antonina.
 In the end, Antonina and Jan Zabinski kept over three hundred people down in their zoo. All of the survived, except 2 woman who were sent away and later shot.